Simple Ways to Bring Spring into Your Home
Mar 1, 2019, 17:28 PM
The blooming flowers, warm breezes and lighter colors of spring are just around the corner! Here are a few of our top tips to shake off the winter cold and revitalize your home in time for longer, sunnier days.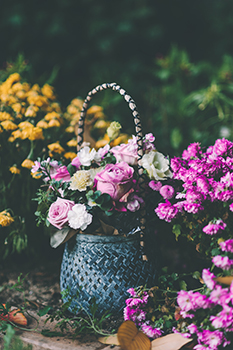 1. Allow vegetation inside
Nothing brings the sweetness of the great outdoors into your home like fresh cut flowers or flowering branches! They're like a refreshing burst of sunshine, and the best part is you can pick your favorites from dogwood blooms and lilac to daffodils and roses. Buy some at your local grocery store or pluck them from your yard and dress them up in vintage blue mason jars or an elegant glass bottle. Don't be afraid to experiment with banana leaves, palms or even papyrus, too! Flowers can provide cheer in any place in your home, including the laundry room.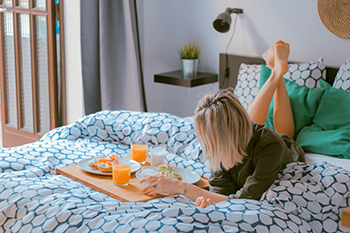 2. Swap out your throw pillows and bedding
Changing your pillows is a quick and easy way to change the look of your sofa and the whole feel of your living room. Fabrics like velvet or wool can seem heavy in the warmer months. Consider lighter fabrics such as linen or printed cotton instead. Next, pick out a new duvet and shams to let the airy atmosphere outside your window seep inside. Opt for more delicate pastel hues to welcome spring and have fun decorating the end of the bed with a handmade quilt if you like to curl up with one to watch TV or read a good book.
3. Spruce up your deck or porch
Don't forget that visitors get their first impression of your home from the outside. First, sweep your deck or porch clean. Then help make your door more inviting with a seasonal wreath bursting with fresh blooms such as pink roses, aromatic herbs and greenery. Choose decorations that bring you joy and remind you winter is melting away and giving rise to natural vibrancy. Some of our favorite options are watering cans, wooden Easter signs, woven baskets full of flowers or eggs and even a comfortable rocking chair to help you soak in the season.
4. Make your colors pop
'Tis the season to decorate with pink! But if that's not your favorite color, focus on lavender, rose, mint green, sky blue or honey yellow instead. Something fun to consider is sprinkling a few ceramic bird eggs around your home or a placing a decorative bunny front and center as a symbol of spring and Easter. Affordable vases, colorful books and gold-leaf pieces can also brighten your coffee table or entryway. Even a bowl of fresh oranges will remind you the cold grayness is on its way out!
5. Don't overlook spring cleaning
Touch up any scuffs on your walls and trim with a fresh coat of paint. Sort through old paperwork and shred what you no longer need. Locate excess clothing taking up space in your drawers and closets and make a trip to your favorite charity to drop it off. Send out area rugs for spring cleaning and enjoy your bare floors while you wait for their return. Once that's done, trade out your winter candles for ones smelling of citrus, lavender, roses, ocean breezes, sage or sandalwood.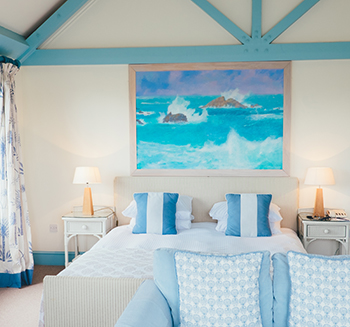 6. Trade winter decor for spring designs
Adding in a few new pieces of artwork to your home collection is a simple way to embrace the spirit of the season. Focus on bright colors, sunny landscapes and anything inspired by nature such as the Impressionist works. Likewise, incorporating a sleek new tablecloth with a pattern that pulls the garden vibe inside and focuses on simpler patterns and lighter colors will keep you in a state of zen while you dine.
The Southern Spring Home & Garden Show takes over the Park Expo and Conference Center February 22-24 and March 1-3. Get your tickets now and SAVE $2.

FEB. 22-24 & MAR. 1-3
THE PARK EXPO AND CONFERENCE CENTER