​Get to Know Remodeling specialist Matt Blashaw
Feb 20, 2018, 20:27 PM
Matt Blashaw is host of the hit series "Yard Crashers," which airs on both DIY Network and HGTV. A licensed general contractor who specializes in remodeling homes, Blashaw has hosted several series for DIY Network and HGTV including "Deconstruction," "Project Xtreme," "Money Hunters," "Blog Cabin" and "Professional Grade." He is also a recurring personality on CBS' "The Early Show."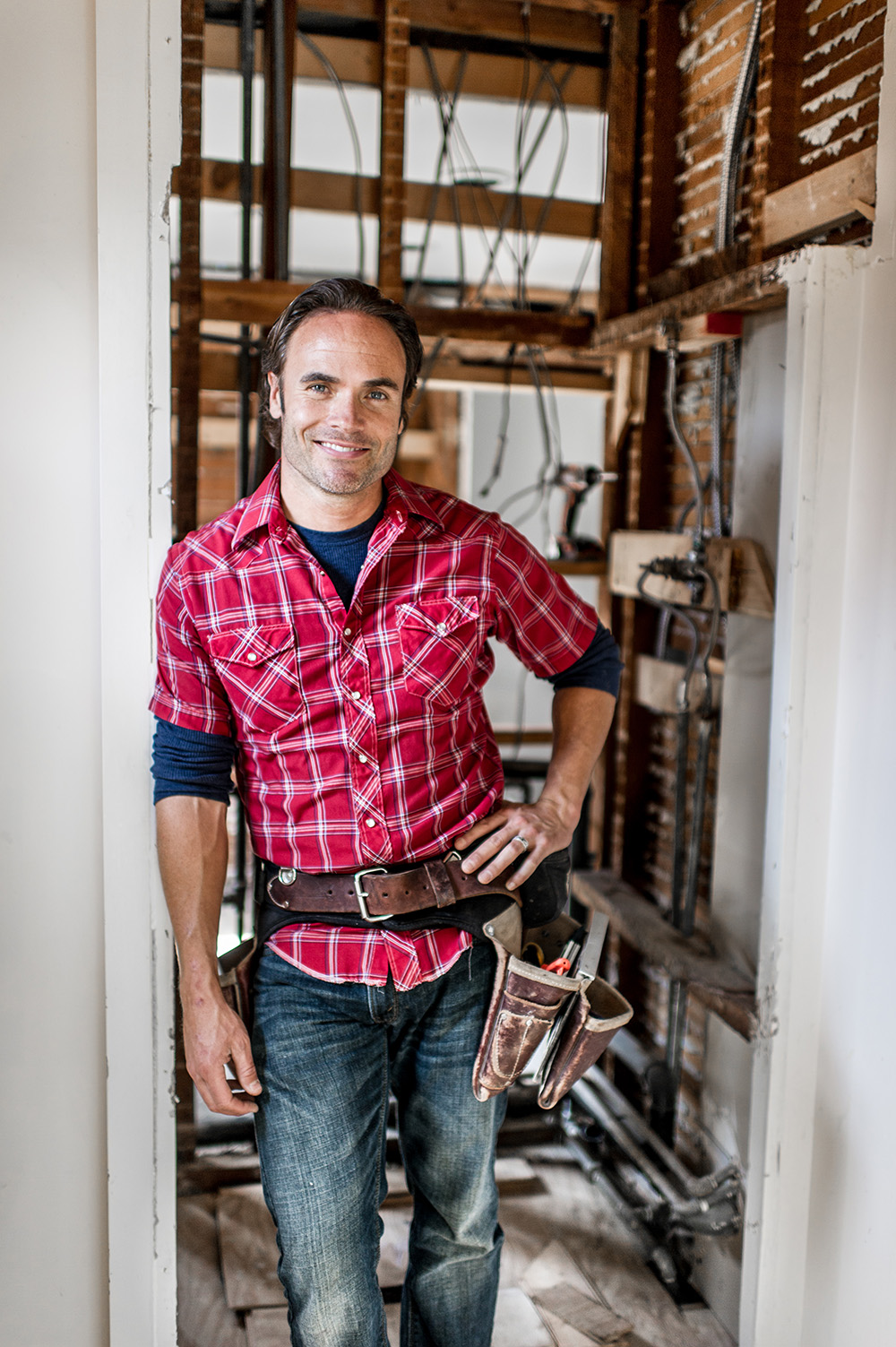 Matt recently spoke with us about DIY fails, where homeowners should splurge on their homes, and the best advice he's ever received.
Q: What's the biggest home improvement DIY fail you've seen?
A:
I had a client try and re-roof his house himself. It took him almost a month of working during the weekends and when he was done it leaked in six spots. It's safe to say his wife was not pleased. By the time I was done, it cost him 1.5 times the amount it would have cost him if he just hired me to start. Know when to DIY it and know when to sub it out.
Q: What's one aspect of home improvement that isn't as difficult as people think it is?
MATT:
I think setting tile is one of the easier things to do in your home. All you need is a few basic concepts and you will be able to tile anything. One of the most important tips is to make sure the thin set is thick. Thin set that is too wet will cause your tiles to settle unevenly.
Q: What's one thing you think people should splurge on in their home?
MATT: I think the kitchen is where everyone should spend a little extra. If you have to cook, you may as well make it an enjoyable experience on some top-of-the-line appliances.
Q: What is the last item you bought or crafted for your own home?
MATT: I built a headboard out of reclaimed barn wood with integrated copper-topped nightstands. I fall asleep with a smile ever since.
Q: What's the best advice you've ever been given?
MATT:
Never be afraid to make mistakes. A person that makes few mistakes makes little progress. I wouldn't be the contractor I am today if I had been scared to just jump into my work and try something new.
The Southern Spring Home & Garden Show will take over the Park Expo and Conference Center February 23-25 and March 2-4, 2018. With hundreds of exhibitors, industry experts, and home improvement inspiration, this is a must-see event.
Get your tickets now
!
FEBRUARY 23-25 & MARCH 2-4, 2018
THE PARK EXPO AND CONFERENCE CENTER